Former Haitian president Martelly Humiliated once again in New York
While Martelly appeared on the Podium of Venus Production to be decorated this Saturday as one of the Legends of Haitian Music, a lady by the name of Sarah Poisson wearing a pink dress to deceive the observance of the organizers and waved the sign which read "KOT KOB PETWOKARIBE A?"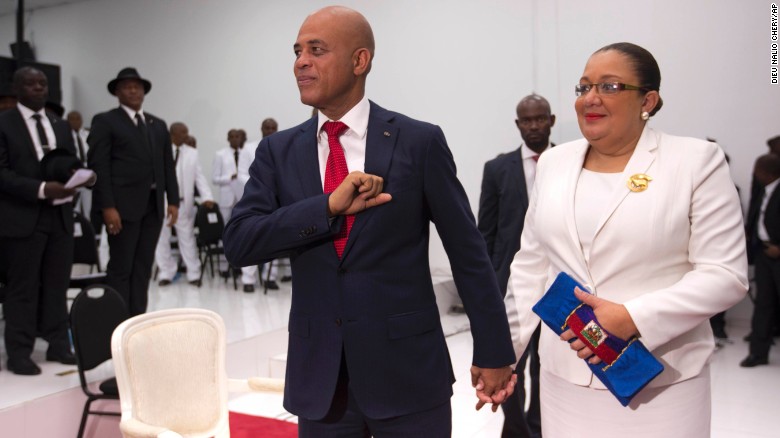 Who is Sarah Poisson?
In case you're not in this world or do not give a damn about Haiti, sad, but this fits many anba ti syel ble sa.
Sarah Poisson is the lady that stood up for Haiti last week. She confronted Michel Martelly, the former President of Haiti and leader of PHTK.
PHTK is the party of the shameful, worthless selected president of Haiti Jovnel Moise. According to CSC/CA report released earlier this year, Jovnel Moise and his PHTK gangs along with former leaders of Haiti embezzled over 4.2 Billion dollars from the Petro Caribe funds.
Bandi legal (Bandit is not legal) she uterred as she was escorted out of the event by securities. Bandi Legal is a term used by the Martelly regime. It simply means, they can pretty do whatever they want in Haiti.