Senate tou pwisan ke lajistis ayisien pa ka mare pou zak kidnapinn, te pran yon gwo sezisman madi pase le li tap eseye monte avyon pou li ale Miami. Se te nan ayewopo Las Americas nan Repiblik Dominikèn sa te rive.
Gracia te manke kriye, Li sezi wè li, ofisyèl nan kondisyon'l,lom tou pwisan, yo imilye li konsa. Yo te entèdi li monte vol Jet Blue pou li ale nan Etazini nan Amerik, menm si li te gen paspò diplomatik li nan men yo. Yon desizyon ki vini mwens pase 2 mwa apre non Senatè a te site kòm swadizan akonpayman lidè gang nan Vilaj de dye, Arnel Joseph nan yon dosye kidnapin.
Sou sistèm konpitè a nan avyon palmantè a ta pral vwayaje, li te ekri ke viza l 'te anile pa imigrasyon Ameriken an. Senatè chantè Garcia Delva, te oblije retounen lakay li.
Anviwon de mwa de sa, Senatè a te entèdi tou pou antre nan teritwa Baamann. patisipasyon Garcia Delva nan trafik dwòg, ta dwe kòz ki te avanse pa otorite imigrasyon Bahamas pou te jistifye refi a.
Selon yon sous ki byen enfòme, gouvènman Bahamen an te deja ekri bay gouvènman ayisyen an pou enfòme l de sitiyasyon yon senatè ki, nan lide li, pa pèmèt li pase sou teritwa li.
———————————————————————————————————————————————————————————————
Former Haitian congressman, current Senator of Artibonite, current singer of the famous band Mass Compas was barred from entering the United States last week Tuesday.
The week did not start well for the elected Artibonite, Senator Garcia Delva. He had a very bad surprise last week, at the Las Americas airport in the Dominican Republic.
To his bewilderment, a Haitian official was forbidden to board his Jet Blue flight to go to the United States of America, even though he had his diplomatic passport in hand.
A decision that comes less than 2 months after the name of the Senator was cited as alleged accomplice of the gang leader of Village de Dieu, Arnel Joseph in a kidnapping case.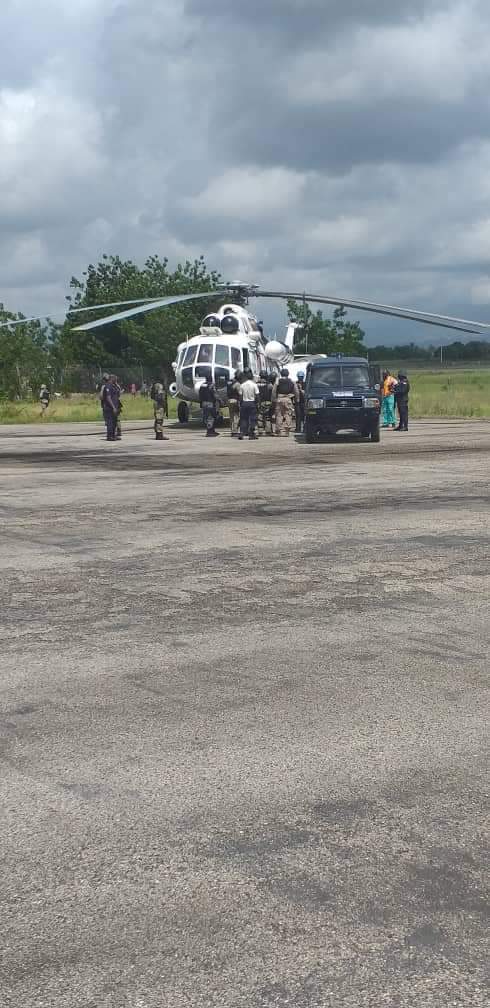 On the computer system of the airline on which the senator was to travel, it was written that his visa was canceled by American immigration. Stupefied, Senator singer Garcia Delva, was forced to go home.
This was not the first blow for the junior senator of Artibonite. About two months ago, the Senator was also banned from entering Bahamian territory. Assumed involvement of Garcia Delva in drug trafficking, would be the cause advanced by the Bahamas immigration authorities to justify this refusal.
According to a well-informed source, the Bahamian government has already written to the Haitian government to inform him of the status of a senator who, in his view, is no longer allowed to tread his territory.